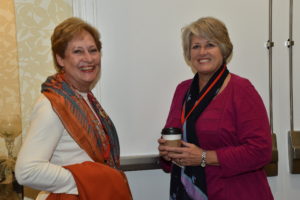 The Leftwich Historical Association (LHA) was organized on October 10, 1992, in Lynchburg, Virginia, with sixteen charter members. The Association was established as a non-profit organization devoted to assembling and preserving genealogical and historical information pertaining to the Leftwich family. LHA was incorporated in the Commonwealth of Virginia on November 3, 2000. *
LHA annually publishes The Leftwich Heritage, a newsletter dealing with new genealogical finds and family interests. An annual family reunion for all members is also sponsored by the Leftwich Historical Association. For more information about membership please visit us under "JOIN."
The LHA Website is being redesigned after a number of years. It's meant to help members gain access to information about the family as well as the group.
Please feel free to ask questions through the Contact Us link, and it will be directed to the appropriate active member.
* Special thanks to Charter Members: Eloise Beckstrom, Ralph L. Coleman, Josie L.. Estevens, Shirley Leftwich Greer, Sally Leftwich Kneifel, Albert Leftwich, Douglas A. Leftwich, William G. Leftwich, Alma Mathis, Rose Neville, Nancy Parker, Lillian Leftwich Piland, Gladys L. Poffenerger, Hamilton L. Robinson, Sandra Neville Shell, Curtis Thackston, and Lois Wilson.