Some History
Some notable Leftwiches
1. The Leftwich family came from Cheshire, England, where they had a large estate called Leftwich Hall, situated about a mile from Leftwich, Cheshire. It stood on a hill in the midst of a park about 500 yards from the high road and 300 yards on the other side of the River Dane From the hill is a fine view of the hills of Derbyshire. (1) The original site of the Leftwich Hall was torn down in 1817 and replaced by a farmhouse, but the estate is still known as Leftwich Green and what was Leftwich Manor or village is now called Davenham for the River Daven, which runs between Northwich and Davenham. (2)
All of this area is undermined with salt beds, and in Roman ties the people pumped out the salt water from the salt lake and boiled it down in lead pans inside little houses called "wiches." Those living on the left side of the river who had salt wishes were called "Leftwich."
Excavations in the area revealed not only evidences of Roman occupation, but proof that the district had been the hunting round of nomadic rides of the Stone Age. In the Domesday Book there is an accurate description of the Cheshire wiches and of the laws governing the salt trade at that period.
The word "wich" meant a flowing spring or well of salt water, not salt itself. The town of Northwich in 1719 was entirely occupied by rows and rows of small wich-houses, all busily making salt from brine obtained from a wonderful brine well on Sheath Street.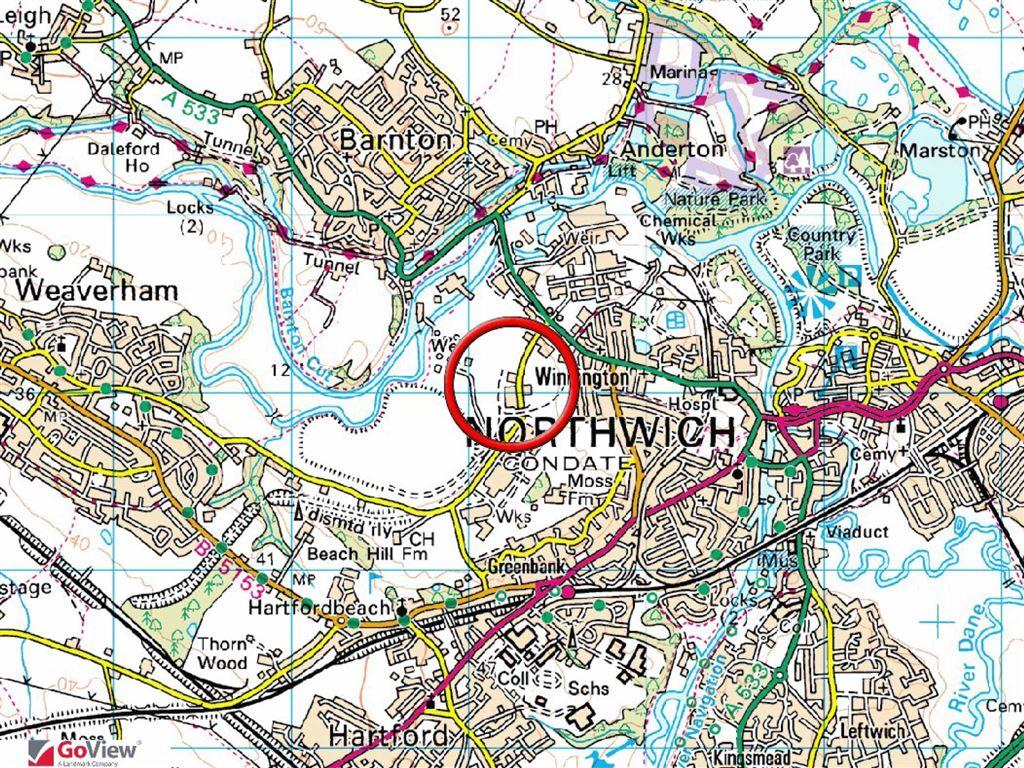 Apparently all of the great country families and the local nobility had wich-houses of their own, where salt was made for them and their retainers, for we find such well-known Cheshire families as the Wilbrahams, Leycesters, Tableys, Stanleys, Leftwiches, Winningtons, Starkeys, Shakerleys, with the Earls of Derby and Bridgewater, and two owned by King James for the Royal Household.
During the early part of the 17th century, Northwich was visited by the great plague, and Witton churchyard became overcrowded by burials, and many residents were buried in their own gardens. Following the plague was the great Civil War, when Northwich became the centre of fighting and bloodshed. Witton Church
was occupied in turn by both Cromwellians and Roalists, who burned the parish registers, smashed the beautiful stained glass windows, and used the aisles and nave for living quarters for themselves and their horses.
There were once many houses of great historic interest in Northwich and environs, but few traces remain. Shipbrook Castle, Val Royal Abbey, the ancient Norman castle of Castle Hill, and Leftwich Hall, the residence of the ancient family of Leftwich, have all practical vanished. Leftwich Hall was similar in its fine half-timbered work to Moreton and other celebrated Cheshire Halls of this period. (3)
Ralph Leftwich was the immigrant ancestor from whom the family descends. He was born about 1628 and patented 300 acres of land on the Peanketank River in New Kent County, Virginia on August 10, 1658, "the said land been due unto the said Ralph Leftwich by and for the transportation of six persons into this Colony." (7) The Patent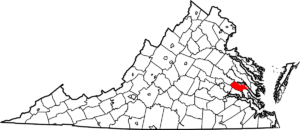 was renewed to him October 18, 1662. On August 17, 1663, John Wise was granted a certificate for 200 acres of land for transporting to Virginia four people, named Ellinor Leftwich, Richard Ingram, John Glenn and W.M. Watson. Ralph and Ellinor (possibly his wife) are the only Leftwich emigrants to Virginia so far discovered. Unfortunately all of the records of New Kent County before 1860 were destroyed by the Federal Army during the American Civil War, so it has been impossible to discover all of Ralph Leftwich's children and their descendants. However, records show that he had at least one son, who remained in Virginia, and had a family, namely Thomas Leftwich, Sr.
Thomas Leftwich, Sr was born about 1660-70 and died about 1730 in Caroline County, Virginia. His first wife was Elizabeth, daughter of John Rosier Sr. of Westmoreland County. She had no children and died between November 25, 1700 and January 1702. He then married Mary North, daughter of Augustine and Dorothy North of Ware Parish, Gloucester County Virginia in about 1706-7. His third wife was Sarah, who after his death, married William Herndon of Caroline County, and apparently had no children. (8) Mary's children were
Mary, born about 1708 and mentioned in the will of her grandmother, Mrs. Dorothy Henry, formerly Mrs. Dorothy North.
Thomas Jr., who was born about 1710, and the King William County branch of the family probably descend from him.
Augustine, who was born about 1712-1715, in New Kent, now Caroline County, and died in 1795. His first wife may have been Mary Moxley, and his second wife was Mrs. Elizabeth Stovall, widow of John Stovall, by whom he had no children.
Augustine's children by Mary Moxley were
Colonel William– Captain in the Colonial Wars and Colonel in the Revolutionary War.
Colonel Thomas– Captain in the Revolutionary War and later Colonel of Militia.
Major Augustine Jr– Captain in the Revolutionary War and later a Major in the Virginia Militia.
Captain Uriah- Ensign in the Revolutionary War and later a Captain of Militia.
Captain John– Sergeant in the Revolutionary War and later Captain in the Virginia Militia.
Colonel Littleberry- Major in the War of 1812 and later Colonel in the Virginia Militia.
General Joel- Captain in the Revolutionary War, Brigadier General in the War of 1812 and elected Major General of the Virginia Militia in 1822 by the General Assembly of Virginia.
Colonel Jabez- Colonel in the Revolutionary War, (some debate recently) that he was promoted to Brigadier General in the War of 1812, but was elected Major General of the Virginia Militia in 1822, and represented his district in the US Congress for two terms. His daughter, Mary, married Joshua Early and they were the parents of Bishop John Early, and ancestors of other distinguished descendants.
Frances
Mary
Nancy
Rebecca
Note: the Leftwich Historical Association is continuing to trace the lineage and history of Mary and Thomas Leftwich, but we will talk now of Augustine.
In 1751, Augustine Leftwich moved his wife and children to the part of Lunenburg County from which Bedford was formed two years later. He was a sergeant in the French and Indian Wars in 1758, and upon his return took an active part in the political and civic affairs of Bedord County from its formation until his death. (9) The earliest reference to him in Bedford County is dated September 26, 1760 and says in part: "For divers reasons we do grant unto Augustine Leftwich one certain tract of land in the Colony of Virginia, containing 212 acres in Bedford, lying on both sides of David's Creek, a North Creek of Staunton River." Signed Francis Fauquier, Lt. Governor of Virginia, Williamsburg. (10)
Members of the Leftwich family have held prominent offices not only in Virginia, but in practically every southern state. In Virginia, three of the name are known to have served in the Colonial Wars, ten in the War of 1812, 51 in various capacities in the Civil War, and 19 in WWI. (5)
As written by Leftwich descendant Helen L. Nash, The House of Pendleton and Embree, 1981.
---
2. Some Notable Leftwiches
Adrian Leftwich (1940–2013), South African anti-apartheid activist and academic
Benjamin Francis Leftwich (born 1989), English singer-songwriter
Brad Leftwich (born 1953), prominent American old-time fiddler, teacher, and banjoist
Byron Leftwich (born 1980), American football player
Debbe Leftwich, American politician
Jabez Leftwich (1765–1855), American politician
John William Leftwich (1826–1870), American politician, House of Representatives for 8th Congressional District, Tennessee
Joseph Leftwich (1892–1983), English writer, poet, critic and translator
Keith Leftwich (1954–2003), American State Representative and State Senator, Oklahoma
Phil Leftwich (born 1969), American baseball player
William Groom Leftwich, Jr. (1931–1970), United States Marine Corps officer
William Leftwich (1867-1935), American artist
Debbe Leftwich, United States politician,Okalhoma Senate 2003-2010, taking over for her husband Keith Leftwich (above).
Philip Dale Leftwich (b. 1969), former American professional baseball player
Watch for more stories and details about the lives of the Leftwiches.